Sun. Relaxation. Healing. Join Us in Costa Rica!
Sun. Relaxation. Healing. Welcome to Costa Rica!
Join me at a beautiful, gated estate home in Playa Dominical, Costa Rica. 
You can choose your length of stay and take advantage of 1-on-1 time with me and my two other coaches each day you're here!
Unwind and destress with guidance from world-renowned teachers and support from a like-minded community…all with stunning landscapes as your backdrop.
Daily Private Sessions
What would you like to heal? Work on? Achieve? Gain? This retreat is your chance to make major advancements in your life. As a Life Coach with extensive experience, I can help you navigate almost anything.
Mindful Eating
Our private Chef, Taylor, will help you learn how to use Mindful Eating habits that help curb weight and negative eating patterns. Both she and Deidre will teach you how to create whole food meals that nourish your mind and body, and help balance your hormones!
Daily Group Sessions
It's amazing how a group dynamic can facilitate learning and growth. We will have daily chats that will help you feel supported, motivated, and validated in your journey.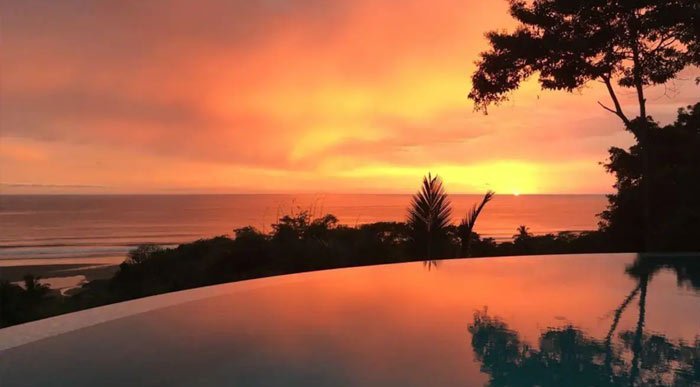 Infinity Salt Water Pool
Catch the nightly spectacle as Mother Nature puts on her best show while lounging in our gorgeous infinity pool. It doesn't get any better than this.
Daily Movement
We'll have daily gentle Yoga sessions with Deidre, and if you'd like a more intensive workout just say so! Deidre is an expert in nutrition and fitness, and her specialty is helping you safely strengthen your body and joints.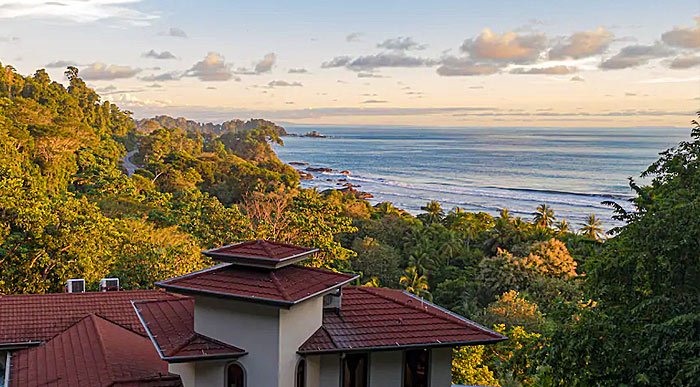 Semi-Private Beach
You'll be steps away from a beautiful semi-private beach that's so close to the house you can hear the waves from your bedroom!
Unwind and de-stress with guidance from myself and my hand selected coaches, and feel the  support from a like-minded community while feasting your senses on luxurious Costa Rica…
Dominical is famous for some of the best and most consistent surfing in the world. Suitable for all levels of proficiency. Enjoy the many waterfalls nearby, including the famous Nauyaca waterfall and horseback tour. 
Previous
Next
If you'd like an adrenaline rush try whitewater rafting on the Savegre River or visit Cano Island for a scuba diving and snorkeling adventure.
Our retreat is also just a short boat ride from Corcovado National Park and a short drive to Manuel Antonio National Park.
The Quepos marina, just north of the home, is one of the best offshore fishing destinations in the world. Inshore fishing begins only 3 km south of the house for a pleasant, fun day at sea.  
Choose from many nearby beaches, including Playa Dominical, Playa Dominicalito, Playa Uvita and Marino Ballena National Park for spectacular whale watching. 
Don't be surprised to discover many exotic wildlife living in the forest bordering the property or in our beautiful landscaped gardens, including fruit trees!
We'd love to join us at our upcoming retreat.
Prioritize your self-care by securing your spot below!
January 20, 2023 – February 3, 2023
Women Only – January 20 – 27
Couples, Women –  January 28 – February 3
Get excited about your retreat! Check out these amazing photos!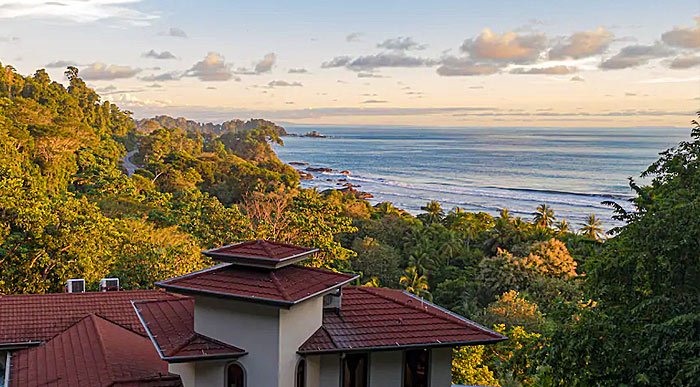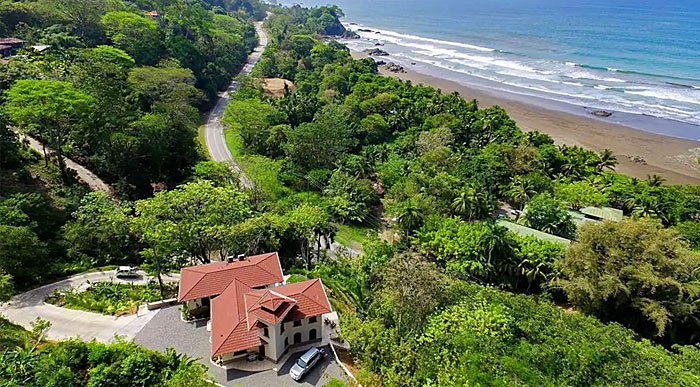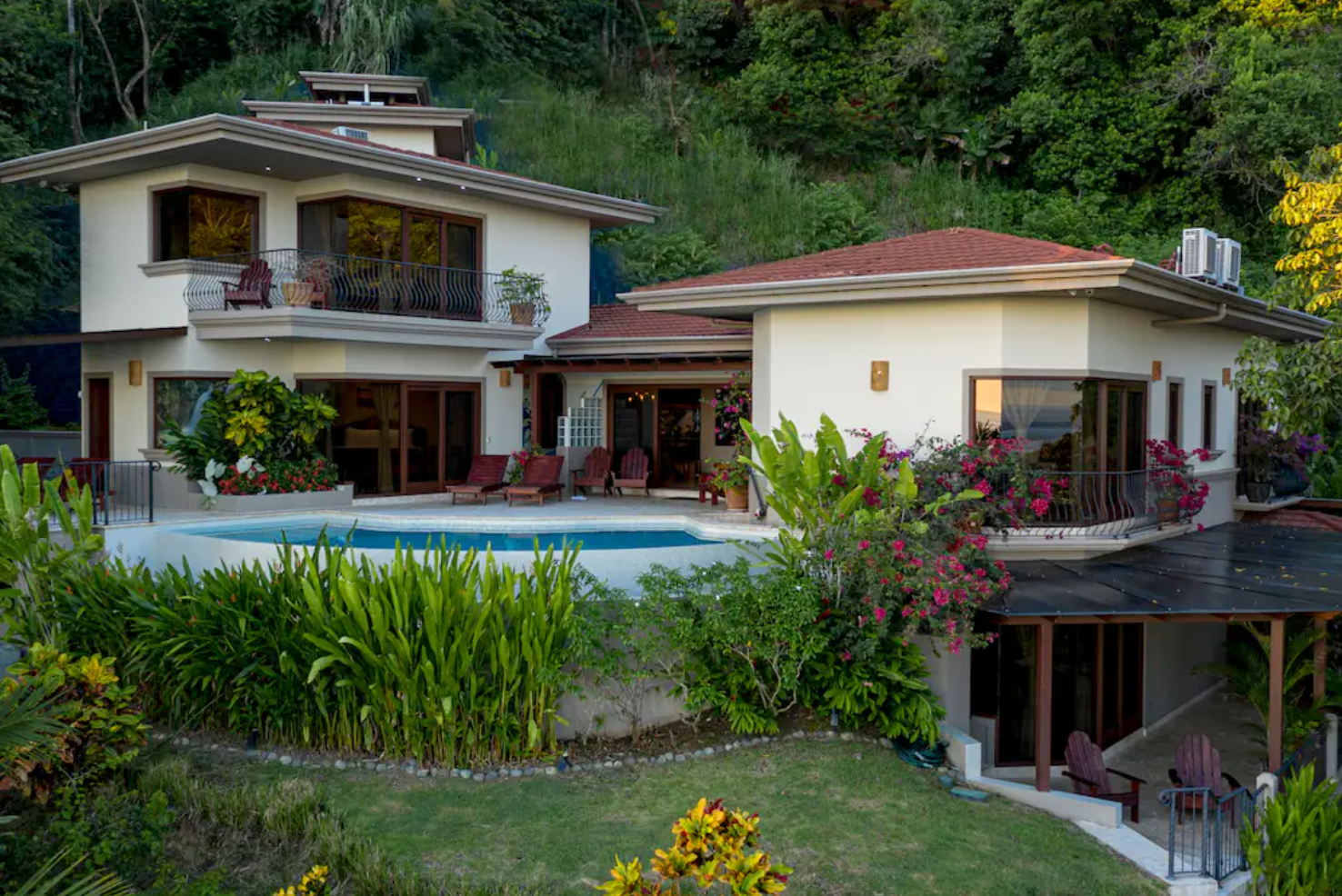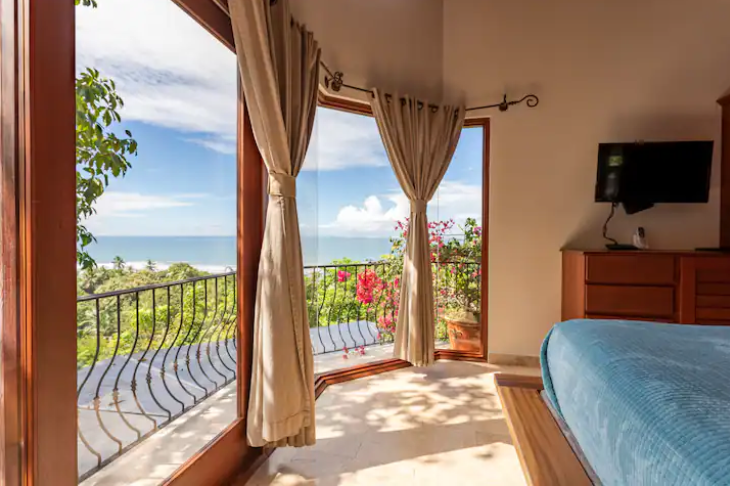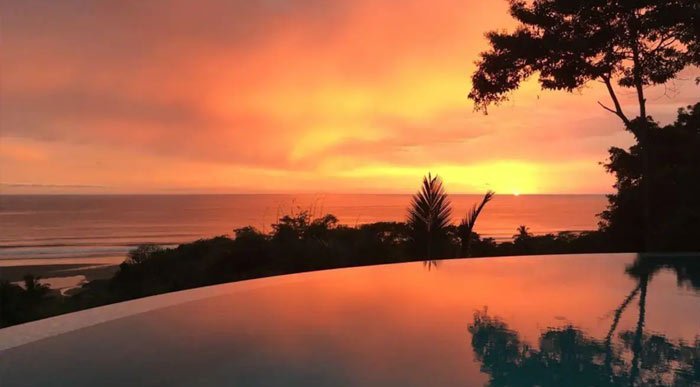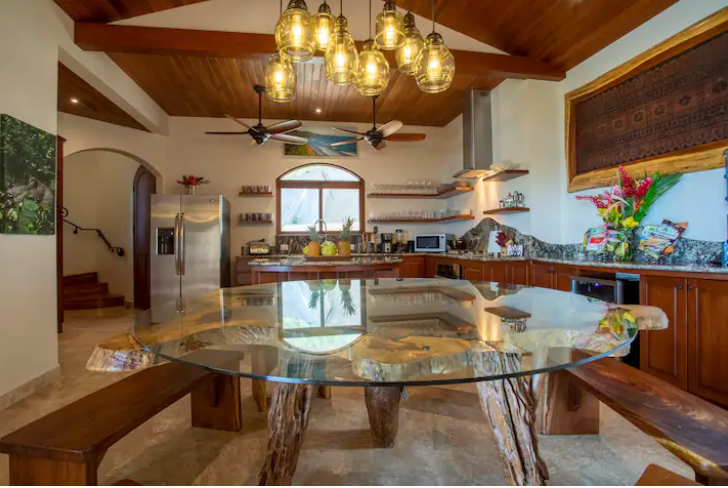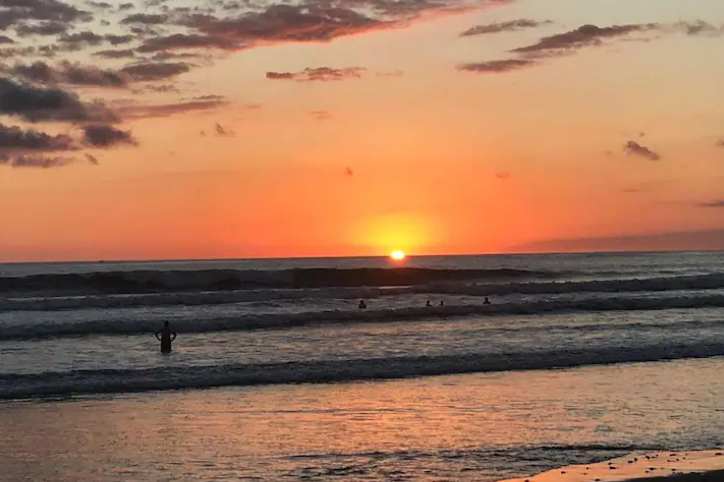 Previous
Next
Make Time for Mindfulness—And Yourself
Welcome my Love!
Have you ever felt like getting away from it all? 
Overworked, stressed, or need to contemplate an important decision in your life or the next step?
Maybe, you're in a position where:
■ You want to learn more about yourself, your potential and what lies ahead.
■ You need clarity while facing a major life decision.
■ You have a craving to surround yourself with people who have an elevated mindset, and who will be your support system during the retreat.
■ You are experiencing lots of stress, and need to relax and unwind.
It's time to ask the big question: What do you want for yourself? 
Pause. Breathe. And learn what your next step should be. 
And become inspired. 
It's time to truly tune-in to what your body and mind are telling you. And if you don't know how, I have the solution for you, right here.
Let's Unlock the Newly Aligned You
Let The Mindfulness Restoration Retreat for women, men and couples help you tackle what's weighing you down while lifting your spirits! 
From January 20, 2023 to Feb 3, 2023, the first week is for women only, while the second week is open to couples, women and men. 
This retreat is about healing the mistakes you've made. And about the choice you make next.
From personal healing to learning to move past fear, my retreat will help you:
■ Leave your struggles behind
■ Define your next goals
■ Gain everything you want out of life
The Mindfulness Restoration Retreat is designed to create growth and healing in 3 areas of your life:
Mentally:
There will be a one-hour session with me every day and time to do any homework on the beautiful grounds or on the semi-private beach, a five-minute walk away. 
There will also be daily group conversations to facilitate understanding and growth.
Physically:
All three meals are professionally cooked, gluten-free and dairy-free, made from whole foods and designed to give your body optimal nutrition for health and well-being. Diet and mood are interconnected, and you will learn to eat in a way that naturally helps elevate your mental health. 
There will also be daily yoga sessions you can participate in. If you want a more intensive workout, Deidre can help. She is an expert in how to move your body without hurting yourself, and creating strength for better joint health.
Spiritually:
There will be daily meditations and lessons to manifest what you want for your life. You will also be in an environment full of love and support, with many "A-ha" moments facilitated by three Coaches who will guide you through a deep journey of health and wellness inside and out. 
Every room has a view of the spectacular sunset each evening. Enjoy the clean air of Costa Rica and lush natural fauna as it naturally soothes your soul.
Meet Your Retreat Coaches
Guests will be supported by the three retreat coaches on site. My two additional coaches have been close friends of mine for over 10 years and you will be able to witness what a close friendship, filled with love, communication and support, truly looks like.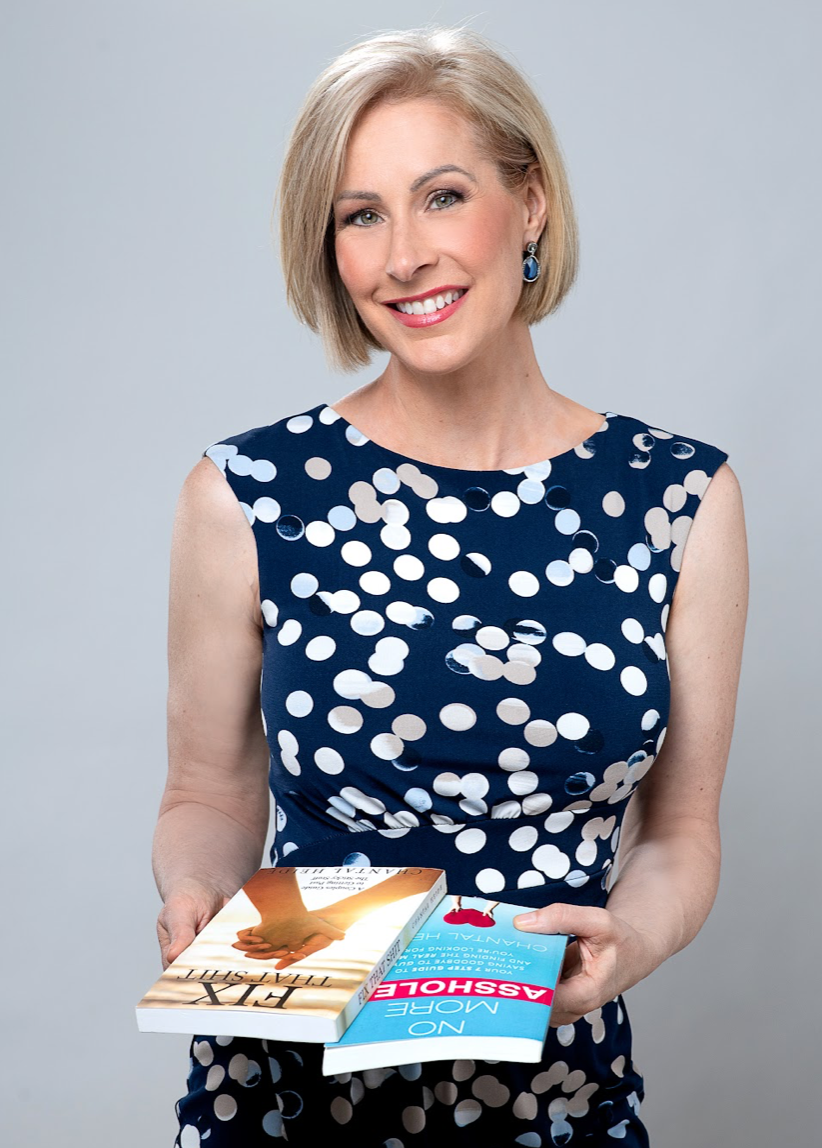 CHANTAL HEIDE
For those seeking an end to the relationship roller coaster, Chantal — along with her 100% success rate — is fast becoming the go-to guru.
From guiding singles into stable relationships to calming issues between couples, she has been an incredible voice of reason and harmony. And her targeted advice time and again proves itself to be quick, effective, and best of all, calming.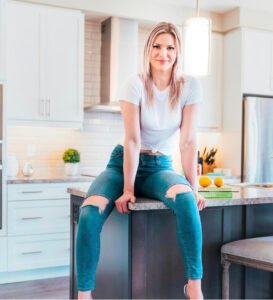 DEIDRE HATTON
Deidre Hatton is a fitness and nutrition coach. She will lead our daily Gentle Yoga sessions, and will also help you learn how to do more intensive workouts without damaging your joints and muscles.
Along with Taylor, she will also cook you AMAZINGLY delicious, healthy and nutritious meals!
TAYLOR PURKISS
Taylor Purkiss is a healthy cooking and mindful eating coach. Taylor will teach you how to eat to lose weight and a maintain healthy body without suffering!
Want to learn how to eat what you want and look great? Taylor can teach you how!
Ocean View Room
You'll have a private room with AC, TV, WIFI, and a King size bed.
Private Bathroom
Each room has a beautiful private bathroom.
Semi Private Beach
Only a 5-minute walk to a gorgeous semi private beach!
Pick your room and book ASAP! Only 4 rooms available, first come first serve!
Bed Room 1Bed Room 1Bathroom 1Bathroom 1Bed Room 2Bed Room 2Bed Room 2Bathroom 2Bed Room 3Bed Room 3Bathroom 3Bed Room 4Bed Room 4Bed Room 4Bathroom 4
Previous
Next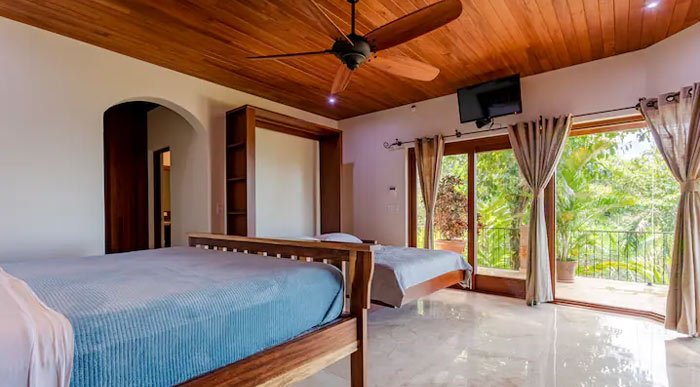 Along with being so close to the ocean you can hear the waves, each room promises:
■ Private bathroom
■ TV
■ WiFi
■ AC
■ King or Queen bed
■ Ocean View
■ ASMR (Waves!)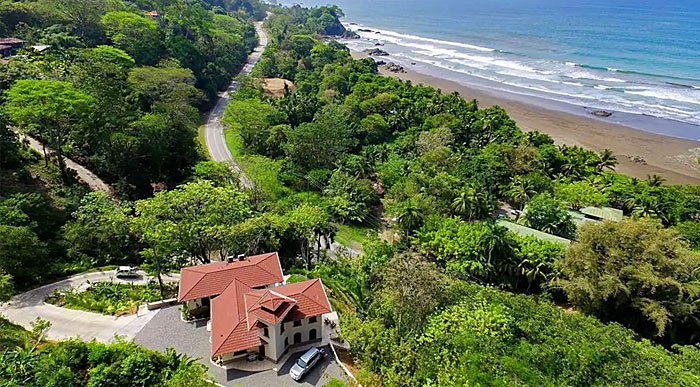 Things to do in and around Playa Dominical:
■ Whale / Dolphin Watching tours (Uvita, 20 minutes away)
■ Watch the sunset
■ Wildlife Sanctuary
■ Waterfalls
■ Surfing
■ Explore local shops and eateries
■ Take a tour
■ Visit the local spa
■ Rafting
■ Paragliding
■ Fishing
■ Water sports
Choose your preferred room and secure your spot below!
Rooms only held upon payment of your deposit.
January 20, 2023 – February 3, 2023
Women Only – January 20 – 27
Couples, Women –  January 28 – February 3
Room Rates
Fall asleep in your  King Size bed with top-of-the-line mattresse, 100% Egyptian cotton sheets, the sound of the waves falling below and a 15% early bird discount!
Right now, room rates are:
share a room, and enjoy these wonderful discounts.
Your room rate includes:
■ A bedroom facing the ocean room with a private bathroom, king size bed, AC, TV & WIFI
■ 3 nutritious, professionally prepared meals per day
■ A 1 hour Private Coaching Session with me per day
■ Access to Deidre, for fitness and nutrition training
■ Access to Taylor, for cooking and mindful eating training
■ Daily yoga sessions
Along with being so close to the ocean you can hear the waves, each room promises:
■ Private bathroom
■ TV
■ WiFi
■ AC
■ King or Queen bed
■ Ocean View
■ ASMR (Waves!)
BEDROOM 1
BEDROOM 2
BEDROOM 3
BEDROOM 4 King & Queen bed
EARLY BIRD RATE
(Single Occupancy) ONLY
$425
For Limited Time Only! Book Before IT'S GONE!

(Double Occupancy)
$340
per person/night with the discount, Bring a friend…

DELUXE SUITE
– Private staircase to top floor, private balcony, double vanity
EARLY BIRD RATE
(Single Occupancy) ONLY
$759
For Limited Time Only! Book Before IT'S GONE!

(Double Occupancy)
$540
per person/night with the discount, Bring a friend…

Booking Policy
A 50% deposit is required to secure your room. The remaining balance will be payable at least 30 days before your booked dates. 
You will receive a PayPal invoice for your deposit once your registration is submitted, payable within 7 days. Bookings are only confirmed once your deposit has been paid. 
All bookings are first come, first served. Book your room before it's gone!
Cancellation/Refund Policy-
All refunds are minus any fees charged by PayPal or whatever payment service provider has been used.
You can cancel up to 30 days before your scheduled arrival date and receive a full refund. If you cancel within 30 days, you will receive a 50% refund.
If you cancel 7 or less days from your scheduled arival date, you will not receive a refund. If you decide to leave early for any reason, there is no refund of the nights not used.
We send refunds immediately upon cancellation, and they usually show up within 3-5 days, but sometimes it takes as long as 15 days before they reflect on the original payment method.
Events Covered Regarding Cancelations and Refunds
This Policy uses the term "Event" to refer to the following situations that occur after booking, are unforeseen at the time of booking, and prevent or legally prohibit completion of the reservation.
Changes to government travel requirements. Unexpected changes to visa or passport requirements imposed by a governmental agency that prevent travel to the destination. This doesn't include lost or expired travel documents or other personal circumstances relating to a guest's authorization to travel.
Declared emergencies and epidemics. Government-declared local or national emergencies, epidemics, pandemics, and public health emergencies. This does not include diseases that are endemic or commonly associated with an area—for example, malaria in Thailand or dengue fever in Hawaii. 
Government travel restrictions. Travel restrictions imposed by a governmental agency that prevent or prohibit travelling to, staying at, or returning from the Listing location. This does not include non-binding travel advisories and similar government guidance. 
Military actions and other hostilities. Acts of war, hostilities, invasions, civil war, terrorism, explosions, bombings, rebellions, riots, insurrection, civil disorder, and civil unrest. 
Natural disasters. Natural disasters, acts of God, large-scale outages of essential utilities, volcanic eruptions, tsunamis, and other severe and abnormal weather events. This does not include weather or natural conditions that are common enough to be foreseeable in that location—for example, hurricanes occurring during hurricane season.
Items Not Covered by Our Cancellation and Refund Policy
Everything else. This Policy only allows for cancellations for the Events described above. Everything else is excluded. Examples of situations that this Policy does not allow cancellations for include: unexpected disease, illness, or injury; government obligations like jury duty, court appearances or military duties; travel advisories or other government guidance (that fall short of a travel ban or prohibition); cancellation or rescheduling of an event for which the reservation was made; and transportation disruptions unrelated to a covered Event like road closures, as well as flight, train, bus and ferry cancellations. If you cancel a reservation in these cases, the amount refunded will be determined by the cancellation policy that applies to the reservation.