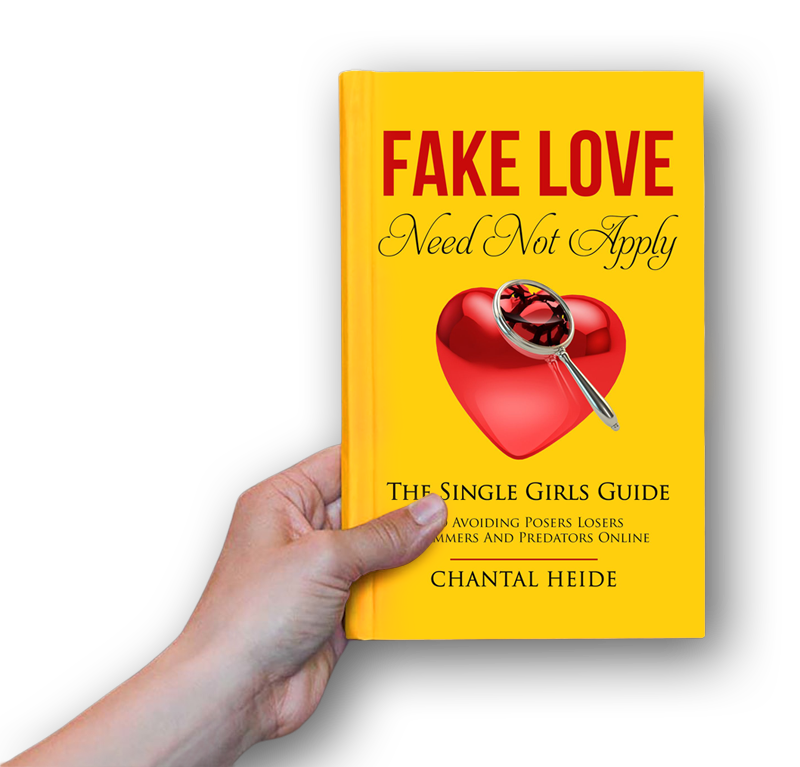 Congrats on getting your love life back on track with your free download.
The free download will be delivered to your inbox in FOUR QUICK minutes, I'm proud of you for taking first step towards finding the right relationship with the right person! Say goodbye to fights, and finally be a part of a relationship that works.
If you want to find closure, move on to find the real man you want, or work with your partner, my books, No More Assholes and Fix That Shit, will get you there.

Get The Bundle Now

Not Your Typical Methods – Distance Yourself from Fake Partners, Boost Your Confidence, and Discover a New Way to Find Love or Reconnect With The Partner You Have.
My Ebooks, No More Assholes and Fix That Shit, will teach you how to rethink the way you look at love.
Get to know the difference between Guys and Men, and deal with the issues you face.
You Don't Deserve to Be Hurt By Anyone
Being in a relationship is hard, and having the knowledge on how to work with your partner is invaluable.
It's not surprising that "relationship help" is a common search phrase. So many women want to find the love they feel is missing – and you deserve to have it, too!
Unfortunately, so many suggested techniques and methods just aren't relatable or practical.
Men and women often struggle with being able to communicate effectively with one another without the right help. you don't genuinely understand each other – but that's normal.
Instead, you end up with fights. The result is conflict in a relationship that ends in hurt feelings. You both believe that the other person doesn't understand who you are or doesn't listen to what you're saying.
If Only You Knew How to Improve Your Relationship

Here's the thing – you already have the skills to recognize the right person and improve your chances of finding the best kind of love.
You might not believe it because you've had failed relationship after failed relationship, fight after fight.
You feel stuck, hopeless, and wondering whether or not you'll ever find the right man or feel that connection where you both know you fit together.
What if it was easier than you thought? What if you knew what to do to make it happen?
The No More Assholes and + Fix That Shit EBook Bundle
Created by Canada's leading Conscious Dating coach, Chantal Heide, this bundle teaches you how to pick the right person to be your partner and to unpack the emotional baggage we all carry.
Here's what you can expect when you get this book bundle:
Connect with who you are – Figure out who you are, what you want, and why you want it. You'll be ready to become the best version of yourself and find the partner you deserve.
Understand how to connect with the right partner – It's a game we all play, but many times, you don't have the tools to understand how to connect with your partner. With Chantal's steps, you'll finally crack that code.
Find confidence you didn't know you had – Confidence is sexy. As you connect with your true self and realize your self-worth, your confidence will soar. You'll be better able to communicate what you want without worrying about sounding insecure or needy.
Learn how to rise above the drama – Disagreements and arguments happen. With the information found in this bundle, you'll know how to handle issues and create a loving relationship even after the biggest arguments.
Here's What To Do Next
The books are written in an easy-to-read format, and for less than the price of a meal out,
you can be ready to go in a new direction with your relationships. All you need to do is:…
Click on the button below – Order your ebook bundle and get one step closer to becoming an emotional leader in your relationship. The process is simple, and the ebooks are immediately available.
Gain access to this invaluable material – . Inside these books, you'll find excellent insight that helps you and your partner unpack all of your emotions, too.
Read to understand – Get to know how to prevent future misunderstandings. Miscommunication happens, but knowing what to do to prevent massive issues later is pure gold. Discover how to ultimately achieve a lasting, genuine, and functional love.
A Closer Peek At What You Can Expect…
Inside No More Assholes, you'll get a 7-step guide that you can use to separate men from the guys.  Learn to recognize the patterns that have forced you down the wrong path and break them.
Finding Mr. Right is quite literally in your hands, and the approach is backed by the science of
human behaviour and attraction. You can take control of your love life and say goodbye to those pitfalls so you can have the relationship you deserve.
When you get to Fix That Shit, be prepared to heal the emotional baggage that you might not even know exists.  Caring about yourself is a good thing, and Chantal helps you understand that – because if you don't care about yourself, you're going to have a heck of a time accepting love and care from others.
Realize that it is never too late to find the breakthrough that will lead you to the relationship and love that you want. Are you ready to experience what it means to be happy and fulfilled in a genuine, loving relationship? If you are, then this is the bundle for you.
A Real And Lasting Relationships Is Within Your Grasp.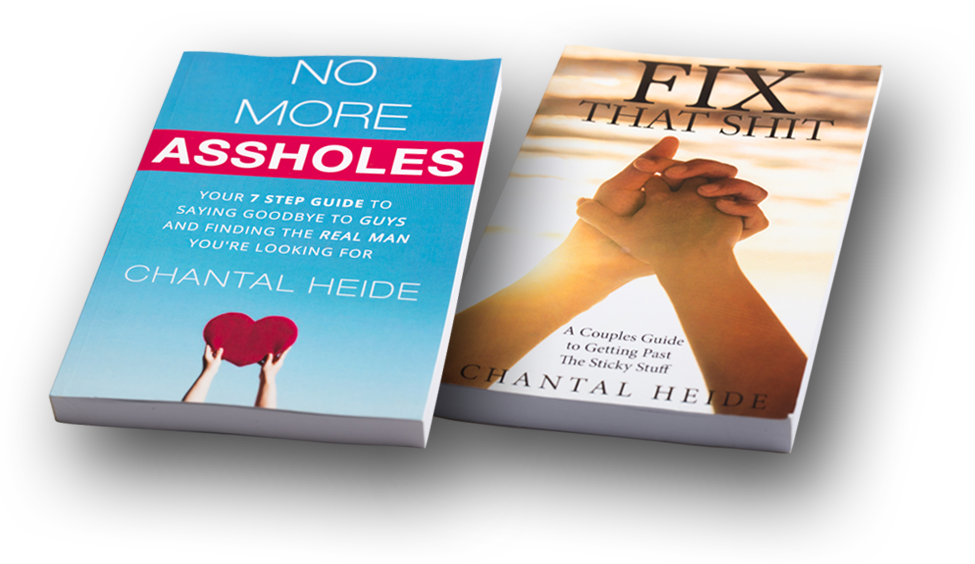 These strategies work, plain and simple. It's up to you to make the decision to take the next step and make your love life your own. You deserve to be happy, and with the right tools in your arsenal, that reality is not that far away.
With a 100% success rate, if you follow the directions and do what you need to do, you can't go wrong.
And right now, this discounted bundle is here to help you achieve your greatest sense of self and then apply what you learn to encourage love to grow the right way, all for just $14.99.
What are you waiting for? Reduce your anxiety and fears while developing confidence and understanding for yourself and your partner for $5 less than the original pricing, but only if you act now.

Facebook


Instagram


Tiktok


Youtube