My Boyfriend's Daughter Doesn't Like Me
Dear Chantal
I've been dating an amazing man for a year and everything is going great. We bought our dream house together, get along well, and don't fight over who's responsible for what. Plus, he's a great cook too.
We're both divorced, and my kids are well into their late 20's and have created lives of their own. His 20-year-old daughter is still close by and living with his ex-wife.
The only problem I have is my lack of any kind of relationship with his daughter.  I feel like she wants nothing to do with me and it's upsetting. She barely says two words to me, doesn't seem to care to stay in the same room, and is never interested in doing anything together.  I want to have a relationship with her but I keep hitting a brick wall.
Nothing I try seems to be working with her. I feel rejected but I don't want this to have a negative effect on how things are progressing with my boyfriend. How can I develop a closer relationship with his daughter before it's too late?
Dianna
Dear Dianna,
First, I want to give you these soothing words of comfort… everything is going to be okay. You've already conquered the biggest obstacle of all, and that's creating a loving, peaceful, functional relationship with your boyfriend. Anything after that is the icing on the cake!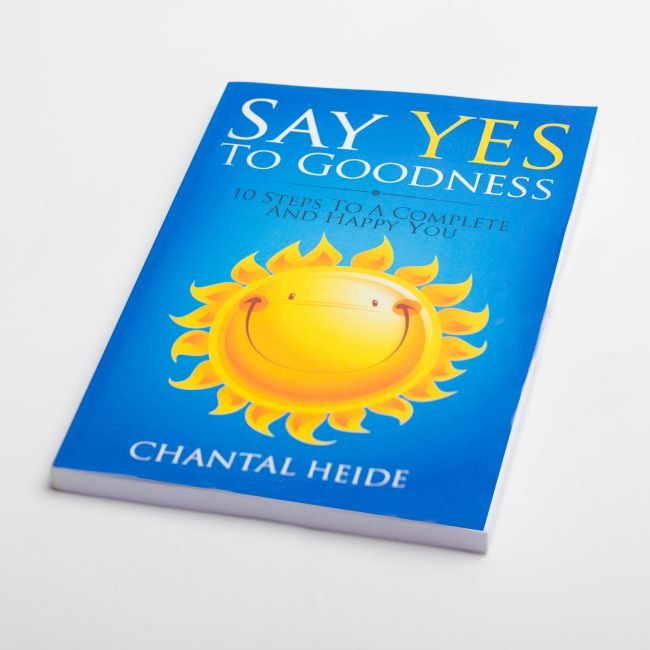 There are a few things I'd like you to consider regarding his daughter that should give you some perspective, and therefore some peace of mind and patience.
First, do you remember when you were 20 years old?
I sure do, and it was a time of intense introspection and self-definition. Anybody over 40 "didn't get it" and I was busy carving my way into the world while figuring out my personal identity. It's quite possible that her dis-interest has less to do with you than her pre-occupation with life as it's unfolding right now.
Friends, post-secondary education, work, the future and all it holds as she faces more and more responsibilities in this world, not to mention the fact that her brain isn't even done developing till she's about 24. Consider these factors playing a role in her thought patterns, and you'll likely give her some leeway.
Developing a relationship with someone who is not only new but in an age range that doesn't tickle her curiosity, not to mention someone her dad is with as opposed to someone she met and took a fancy to are all potentially affecting her level of interest in you.
For those reasons, my advice is don't worry about how close you are or aren't at this point.
Giving her time, space, and patience to develop herself and learn who you are on her own schedule will create an open, welcoming space she'll step into once she realizes how happy you make her dad and appreciates your presence in his life.
Understand too that there may be some lingering protective feelings towards her mother. Divorce can be hard on kids at any age, especially for daughters of mothers who feel like they didn't get what they wanted from the relationship or split. Sometimes children can be made to consciously or subconsciously choose sides, which isn't fair, but not unusual. If this is happening she may feel hesitant to even like you simply out of a sense of solidarity for her mom.
Again, wait. Be patient, and in time she'll come to realize the benefits you bring to the family.
Becoming an adult is a big phase to come into. If you can let her find her way without adding more pressure by giving guidance when she needs it and releasing any expectations of how and when she should start to feel fondness for you, you'll be paving the way for her to recognize you as a warm, patient, and wise female role model that she'll emulate one day.
Look, our job as the "adults" in this world should be more about modeling functional behaviours than about trying to change other people's feelings and behaviours.
So be the traits you want to see in her, like grace, patience, understanding, compromise, and compassion, and don't give up asking if she'd like to join you for this or that. As she grows and becomes more aware of the world in general her mind will open up, and there will come a point where she'll surprise you with a "Yeah, sure I'll come."
In the meantime, be sure to have an awesome relationship with her dad and a functional one with her mom (if possible).
Keep in mind that she may also be cautious about becoming attached to you right now, "in case it doesn't work out". Which is a normal response in a scenario like this. That's okay, too.
If she can see that you make her dad happy, that you're a good emotional leader in your relationship (I've got the book for you if you're having any trouble), and you and her dad can resolve issues before they become major conflicts, then she'll learn to recognize you as someone worth bonding with. And really, what could be better than that?
What you can do:
Relax your mind by using the meditation tracks on my YouTube channel. Everything amazing takes time to nurture and develop, so have patience. Goodness will come when the time is right.
LISTEN WITH HEADPHONES: 10 MINUTE LOVE FREQUENCY MEDITATION
Read my book Say Yes To Goodness – 10 Steps To A Complete And Happy You. It's a chicken soup for your brain, helping you understand our three sides; Biological Body, Logical Mind, Spiritual Connection. You'll learn great life tools to teach her one day!
Share:
Share on facebook
Facebook
Share on twitter
Twitter
Share on pinterest
Pinterest
Share on linkedin
LinkedIn
Chantal Heide is an Author and Motivational Speaker, focusing on dating and relationship building. Her books Dating 101, Comeback Queen, Fake Love Need Not Apply, No More Assholes, After The First Kiss, Fix That Shit, Say Yes To Goodness, and Custom Made (available on this website, Amazon, and your favorite online book retailer) help her readers attract the love they're looking for, regardless of their starting point . View her BOOKS page for more information. Be sure to check out more free advice on Facebook, YouTube, and Itunes, as well as fun tidbits about her life on Instagram and Twitter.
Related Posts