We Moved Too Fast And Now He's Freaking Out!
Dear Chantal,
I think my boyfriend and I moved way too fast in our relationship. In a short period of time, we met each other's family and friends, made future plans, and said: "I love you."
Unfortunately, he's now called and said he's unsure about us. I don't know if this has to do with the fact that he's unhappy at work, or what? I'm confused, worried, and don't know what to think of all this. Do you have any tips for moving forward?
Cindy
GET YOUR FREE COPY OF FAKE LOVE NEED NOT APPLY!
[mc4wp_form id="2444″]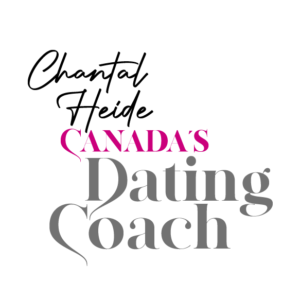 Dear Cindy,
Let me assure you, everything will be okay if you make sure you're okay.
You can't control how other people feel about life and how they tackle their emotional ups and downs, but you can lead by example when it comes to handling emotional waves. If you can find satisfaction both within yourself and in your outer world you'll ease his mind and reduce the pressure he's feeling.
WATCH: 3 STEPS TO GETTING THEM TO FALL CRAZY IN LOVE WITH YOU
Let me start by saying men look to women to be the emotional leaders in their relationships. They observe how we handle not only ourselves but conflicts as well, and the man who loves you will always follow your lead. So what example will you set?
Let's start with dealing with what's happening inside both your heads.
He's feeling upset by his emotions, and in turn you're feeling upset and finding yourself swept along by his uncertainty. But you can turn that whole trend around by taking a step back from his feelings so you can get yours under control again.
Trust me, if he wants to be in this relationship he'll appreciate seeing how calm you become, instead of being reactive to his swings. And if he's already on his way out this gives you the tools you need to move forward yourself.
So what do you do to get your mind and heart feeling peaceful?
First, tell yourself that your feelings don't need to be dependent on his.
That means if he's in a bad mood or feeling insecure, or just plain uncertain of the future he sees with you, so be it. Those are his thoughts and feelings to own, and your life shouldn't be riding his waves. Instead, every time you find yourself feeling brought down by his thoughts and moods bring your energy back to yourself, your mind, your well-being, and do what you can to elevate your own.
Remember, the only living being you can truly control on this planet is you, and only you. Once you achieve that, everything else will fall into place. Seriously.
Changing your brain is your key strategy here. Shrink the part of your brain that produces your stress and anxiety levels by meditating a minimum of 10 minutes a day, and within a few weeks you'll notice a huge difference in how you feel. Think meditation is hard? Think again. If you can sit in a chair with headphones you can meditate.
WATCH: HOW TO MEDITATE AND HAVE A GREAT RELATIONSHIP
Go to my You Tube channel and you'll find my Let's Meditate playlist. Start with the 10 minute Love Frequency track and listen to that once a day. Meditation isn't about not thinking at all for 10 minutes, it's about bringing your focus back to your breath, body, and the music in your headphones each time you realize you're off in thought. Easy!
This will help alleviate your worry, but what about the rest?
I'm going to give you a mantra. "I don't want to be with anybody who doesn't want to be with me." Repeat this in your mind every time you find yourself stressing about his uncertainty. This will further separate your existence from his, which you need to do in order to let him really decide what he wants.
Take the load off of his shoulders. You know, the one about whether or not you'll be together for the rest of your life. Let him know that whatever he decides you'll be okay (you will) and that you're not going to hold on to him for the sake of holding on to something.
If at any time he feels this isn't the relationship for him, that's okay. You're looking for someone who's fully committed and you can let him move on if that's what he wants to do.
"I don't want to be with anybody who doesn't want to be with me." Right?
WATCH: WHY NO MORE ASSHOLES WILL GET YOU INTO THE RIGHT RELATIONSHIP
Focus on you and your own happiness. Ask yourself, "What do I want?" and fulfill that. A man who's going to love you forever will love the satisfaction you bring into the relationship. GUYS demand you spend all your time making them happy, but MEN want you to be happy so you can spread that shit all over their lives.
So be balanced emotionally, and don't make your happiness dependent on him. And don't be with someone who demands all your actions be focused on them either.
Remember the release and allow analogy when it comes to love. Let them go, and if they come back they're yours. If they don't, they were never yours to begin with. Cliche, I know, but I come across way too many guys who stay with someone they don't want to be with because they hate to see girls cry. Don't make yourselves both suffer longer than you need to.
WATCH: WHY DO YOU CHASE AFTER GUYS WHO PULL AWAY AND RUN FROM ATTENTIVE MEN?
Now, about his being unhappy at work… It's possible his stress levels are so high that he's worried about adding more, by lumping in the upkeep of a relationship too.
Ultimately, that's for him to decide.
Once you start meditating and can vouch for its affects, let him know how much it can help him. If he decides to take a bigger role managing his mental health, good! If not, and he's unwilling to change his career status to be happier, then let it be.
Remember, you're the only one responsible for your happiness, and either he takes control of his or he's going to keep spinning in the same spot over and over.
If you stay together, will everything be okay? That depends on how much inner peace and happiness you can create and spread, and whether he appreciates that. And maybe he'll decides that the example you're setting is worth following.
I do recommend you read my book, After The First Kiss- 7 Steps To Making Your First Year Together Ridiculously Awesome. This is a guide to making sure the first year doesn't have unnecessary fights, and you know how to manage him and everything thing that comes with his life. Relationships can be hard, but they don't have to be stupid hard.
But either way, know this… You're going to be okay.
WATCH: WHY AFTER THE FIRST KISS HELPS YOU SOLIDIFY YOUR RELATIONSHIP
Here's what you can do:  
Need help figuring the whole thing out? Let's work together one on one so you can gain the clarity and peace of mind you need right now!
Share:
Share on facebook
Facebook
Share on twitter
Twitter
Share on pinterest
Pinterest
Share on linkedin
LinkedIn
Chantal Heide is an Author and Motivational Speaker, focusing on dating and relationship building. Her books Dating 101, Comeback Queen, Fake Love Need Not Apply, No More Assholes, After The First Kiss, Fix That Shit, Say Yes To Goodness, and Custom Made (available on this website, Amazon, and your favorite online book retailer) help her readers attract the love they're looking for, regardless of their starting point . View her BOOKS page for more information. Be sure to check out more free advice on Facebook, YouTube, and Itunes, as well as fun tidbits about her life on Instagram and Twitter.
Related Posts